Buy With Confidence Member
In response to concerns about 'rogue traders' which are often highlighted in the media, a partnership of Local Authority Trading Standards Services have taken a ground-breaking step by putting together the Buy With Confidence Scheme.
The scheme provides consumers with a list of local businesses which have given their commitment to trading fairly. Every business listed has undergone a series of detailed checks before being approved as a member of the scheme.
In order to become a Buy With Confidence member, a business must first apply or be recommended to join the scheme and must then pass a set of tailored background checks.
Membership of the scheme is not given lightly – amongst other checks, each applicant will have their complaints history reviewed and will receive a visit from Trading Standards. Good references are required from previous customers and applicants must agree to abide by the scheme's code of conduct, which requires them to follow the letter and spirit of the law.
more details
Membership no. 10228
Dorset County Council Trading Standards Approved
view certificate
Simply Business
Plasterer Public Liability


Public Liability : £5,000,000



Plasterer's Public Liability Insurance

This type of insurance would cover a business if a customer or member of the public was to suffer a loss or injury as a result of its business activities and if that person made a claim for compensation.

The insurance would cover the compensation payment plus any legal expenses.

Any business that has visitors to its premises or involves work on client sites needs public
liability insurance. You should always ask to see a company's insurance schedule and documentation before taking them on.

more details










Dulux Select Decorators Member

Looking for a professional decorator? You've come to the right place.

For over 15 years now we have been hand-picking the finest decorating professionals,
delivering the highest standards for homeowners.

Your Dulux Select Decorator will be happy to visit your home, discuss what you have in mind,
free of charge and without obligation.

Find out more about Select Decorators here.



Membership no. LEW020115

Member of Dulux Select Decorators

view certificate










Expert Trades Member

Expert Trades allows people to find local expert trades to help with everything from plastering and building, plumbing and heating, landscaping to locksmithing.
Tradesmen are verified and have an online profile so that clients can make an informed choice of which tradesman to hire.

more details










City & Guilds

Fully Qualified Plasterers

NVQ Level 2

view certificate










NAPL Associate Member

The National Association of Plastering Lecturers was formed in 2006 by the late Denis Crook, who had a vision of uniting the plastering colleges and developing and sharing teaching resources.


The NAPL is recognised by the awarding bodies of the City & Guilds, CSkill and British Gypsum,
the largest plaster manufacture in the UK.

We are also linked with the Worshipful Company of Plaisterers, one of the oldest associations in the world, who host meetings once a year at Plaisterers Hall in London.

more details










FSB Member

The Federation of Small Businesses is the UK's largest campaigning pressure group promoting and protecting the interests of the self-employed and owners of small firms.

Formed in 1974, it now has 200,000 members across 33 regions and 194 branches.

more details


Membership no. 2154391

The Federation of Small Businesses

view certificate










SPAB Member

The Society for the Protection of Ancient Buildings was founded by William Morris in 1877 to counteract the highly destructive 'restoration' of medieval buildings being practiced by many Victorian architects.

Today it is the largest, oldest and most technically expert national pressure group fighting to save old buildings from decay, demolition and damage.

more details


Membership no. 28100

Society for the Protection of Ancient Buildings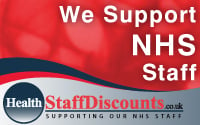 Health Staff Discounts

Dorset Plasterers Ltd are proud to be able to offer special discounts to all NHS staff.

We value the important job they do and appreciate how hard they work which is why we are glad to assist them, if only in our own small way.

more details









find us in the yellow pages









find us in your Thomson Local